The truly mexican flavour crossing the border

Tacotote!, México 2017



At the beginning of the 20th century, Mrs. Dora "Abuelita" raised a family of eight children who loved food and shared the table with their community. Dora Dora, a talented cook, used to prepare massive meals, not only for her children, but for the entire neighborhood. It was normal for the workers to come to eat at their table, where she, as a family tradition, placed a delicious variety of sauces in the middle of the table to accompany their food.

It was thanks to the opening of the first family business founded by Dora and her children, the restaurant "Las Nubes", that the children began to dream big. Together, they developed a culture of diligence and cooperation that sustains the company to this day.
Photography :

Raúl Villalobos,
Rodrigo Chapa,
Aiden James




In 1984, one of Mrs. Dora's youngest children opened the first restaurant "El Taco Tote" in Ciudad Juarez, Mexico. Inspired by memories of his childhood, he decided to start a very authentic and new concept of tacos. The popularity of El Taco Tote grew, taking it to multiple cities in Mexico and the United States. In 2017, the company introduced a fresh concept with its latest location in El Paso, Texas, where a completely updated environment and decoration was projected. Now known as "Tacotote", where a new era began.
Taco tote! is a meeting point of two cultures: the Mexican and the "gringa" divided by the border between El Paso Texas and Ciudad Juarez, but united by the taste for family, salsa, freshly made tortillas, this company represents the taste for the good Mexican food, in some way is the answer to Taco bell, the difference is in the authenticity of its gastronomic offer.

In addition, it is one of the fastest growing franchises in the southern United States, being an important social enclave for Latinos who live near the border. It has undoubtedly become a place that feels like home in Mexico, warm, friendly and with a good plate of beans always ready.
According to some researchers, the first taquiza (collective food that consists of eating tacos) of which one has knowledge, was documented by Bernal Díaz del Castillo in his chronicle, "True History of the Conquest of New Spain", and was carried out by Hernán Cortés in Coyoacán for his captains.
Taco tote! It owes its name to the large size of the tacos they sell, our design and communication strategy focused on highlighting this characteristic, the taco that surprises us because of its size and flavor. Another crucial part of the strategy was to appropriate "Spanglish", which is a mixture of Spanish and English, an almost exclusive phenomenon of the borders between both countries.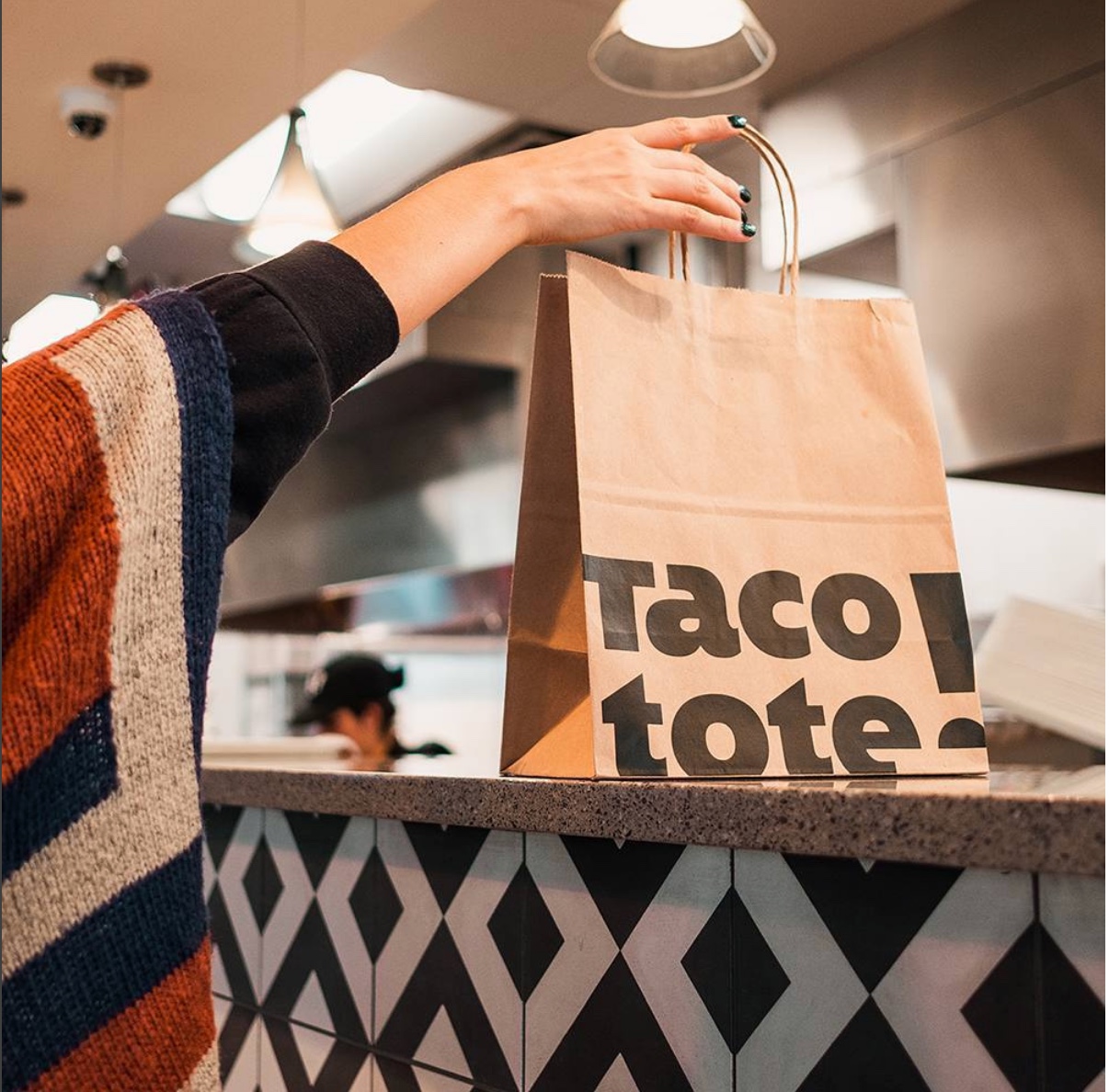 "Whenever you arrive in Ciudad Juárez you will be greeted with a smile, a good beer to relax, and some good tacos to finish falling in love "