With the idea of doing something fun and dynamic in mind, we created a brand flexible enough so that the owner and pet lover of Kella, could sell their products in an economical, sustainable and simple way. She makes garments and special bandanas for dogs and cats, her mission is to convey something of the great love he has for his pets through his creations.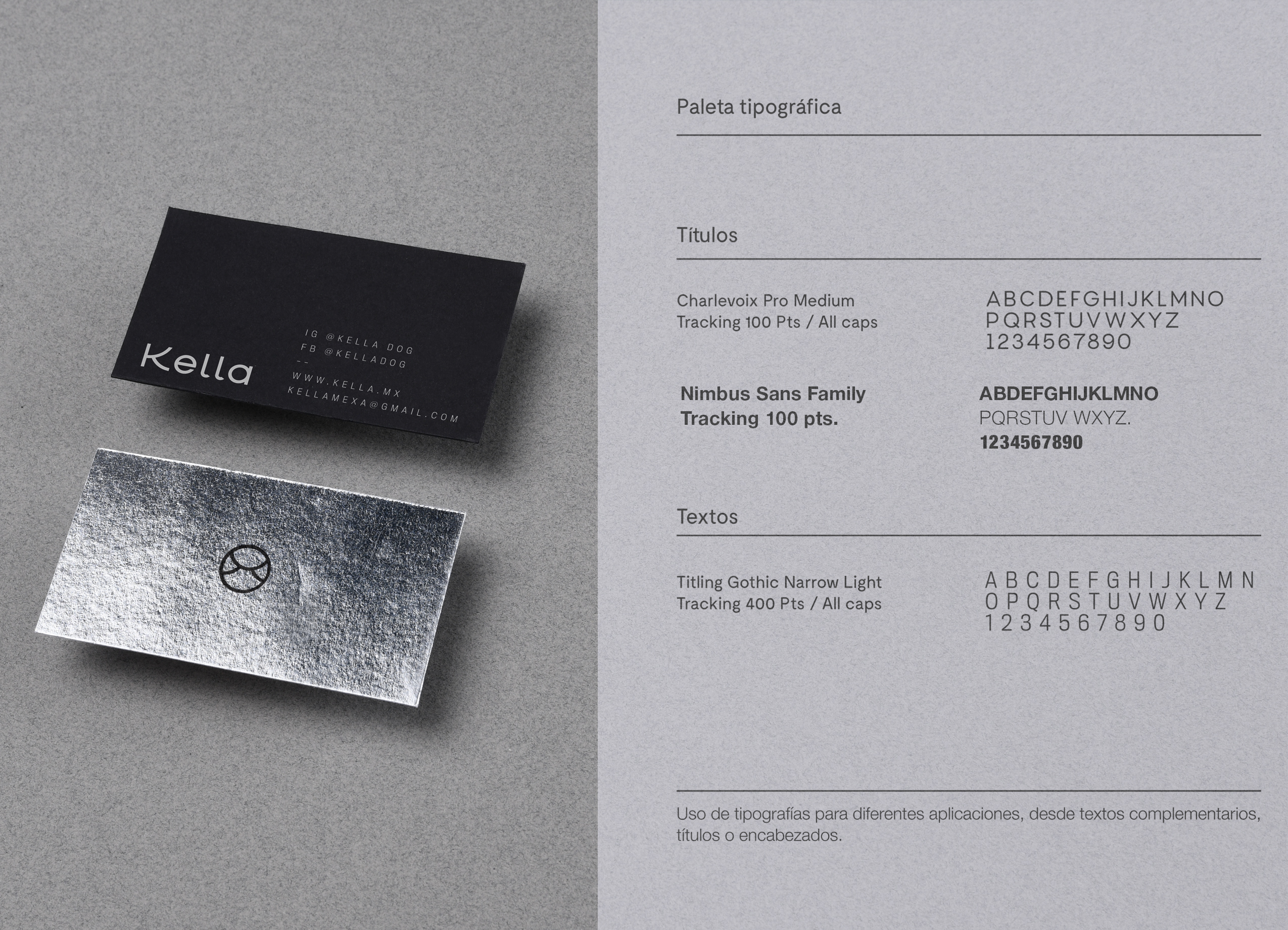 The logo, an abstraction of the nose of the maskers, with which they play and sniff all day, Kella should be developed in the simplest way possible, we look for the clients to make these projects of realizable, that do not remain on the screen , that is why we propose graphic systems that help this type of project, as in this case.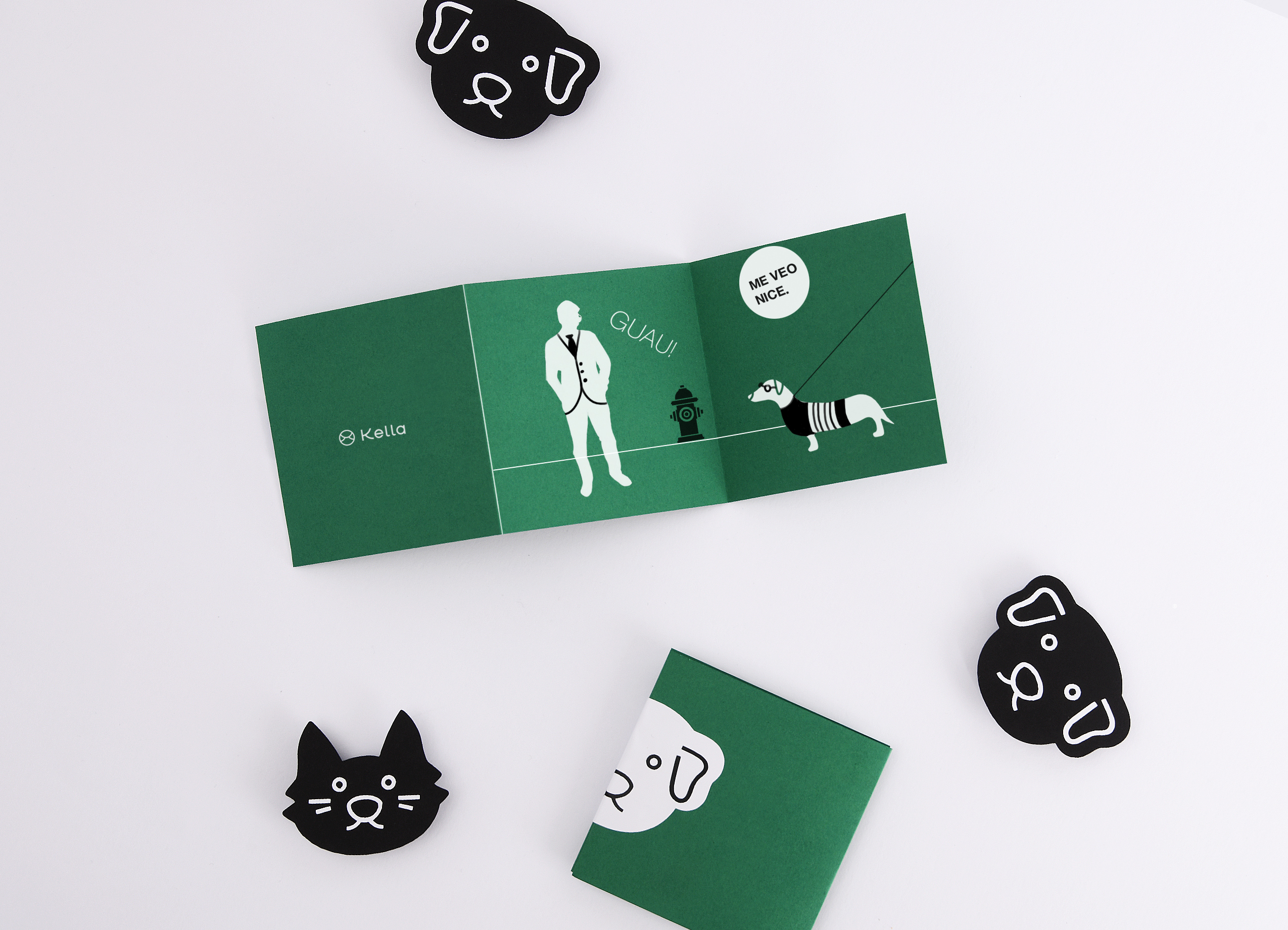 Our base for the construction of the identity system, was to maintain simple forms that contained a daily situation, in this case people are attracted by the look of the most pets when they walk down the street. Wow!