Anthro Salon is a beauty center focused on high-quality color dyes and hair works, also offering a suite for bridal care, from the architecture and the development of the brand and applications, the objective was to talk about values gross and natural of human beauty, textures, colors and feelings.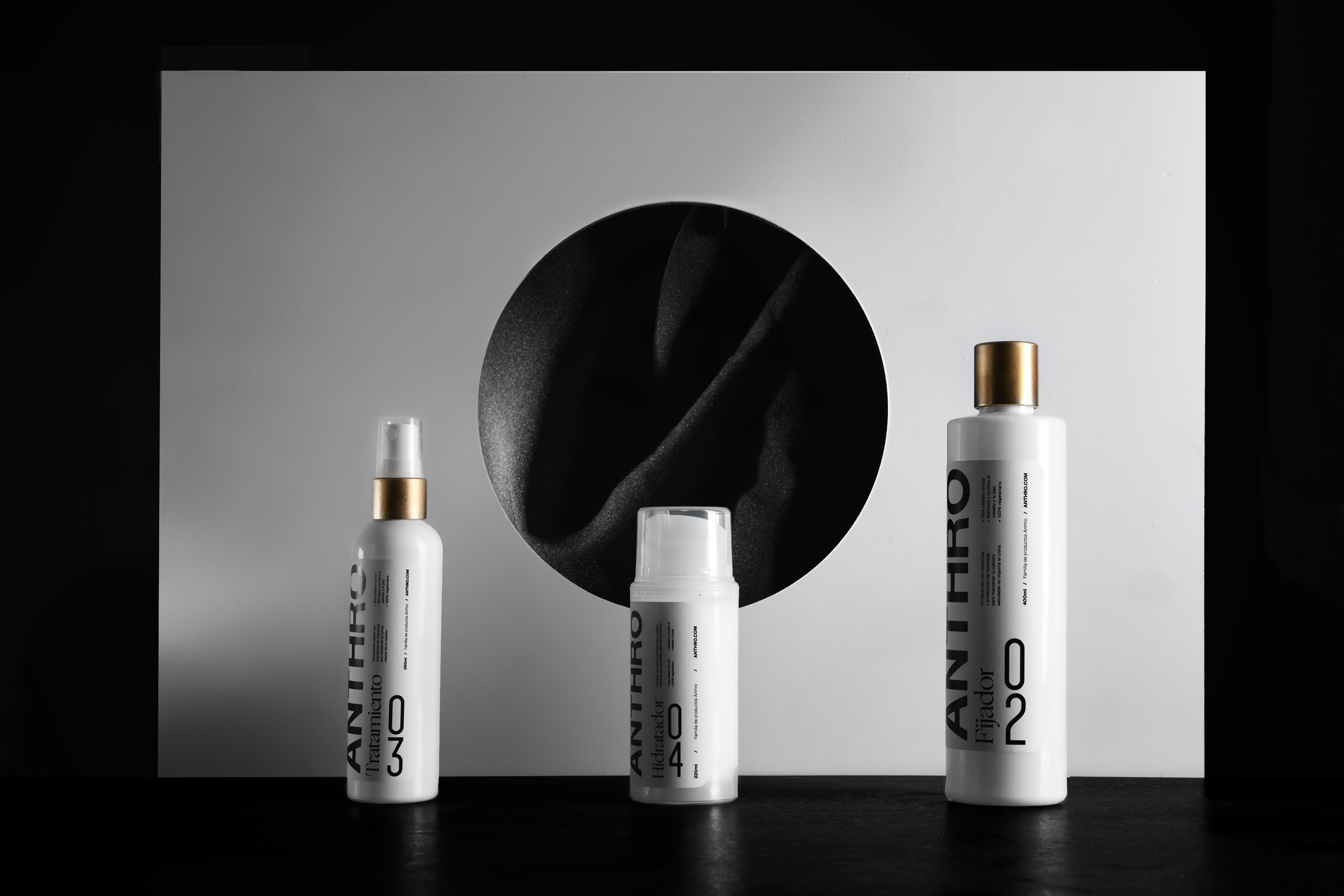 We avoid by all means to show the brand as a salon of beauty with a catalog of colors for hair dyes, (this type of material is provided by the supplier brands) our approach was aimed at making Anthro a brand that is sensitive and focused to inspire enveloping sensations, from the architecture of the place to the presentation of services and communication, correlating the hair with other types of images such as lightning strike , or a microscopic organic image, things that are beautiful for their texture.

Antrho is divided into two services, the beauty salon and the suite for the preparation of brides, each contrasts in space and communication, while the salon reflects an edgy image and very deep, the bridal suite remains in line with the romantic and memorable, without touching on over-sentimentality.