"Let your heart be straightened:
No one here will live forever."

-Nezahualcóyotl
Mexicanness evolves but clings to its monumental cultural heritage, Mezcal is the blood that runs through the veins of our field, Blood sacrifice offered to man, to free his soul, Alma Libre is a brand half Mexican half German, offering artisanal, high quality Oxacan mezcal to the Europe market, for those who want to discover the best kept treasure of Mexicans. A sacrifice for the soul.







The graphic identity of "Alma Libre" is based on the representation of the archetypal figure of Mexican culture, an iconocity that transfers sacred meanings, geometric forms understood between the sacred and the architectural, the essential forms of spirituality and worship, where Mezcal is a master of ceremonies.
Bottle label design
Their ultimate goal is to be the first sustainable conscious and socially aware Mezcal brand in the world. These already include fair wages, organic farming, and social projects.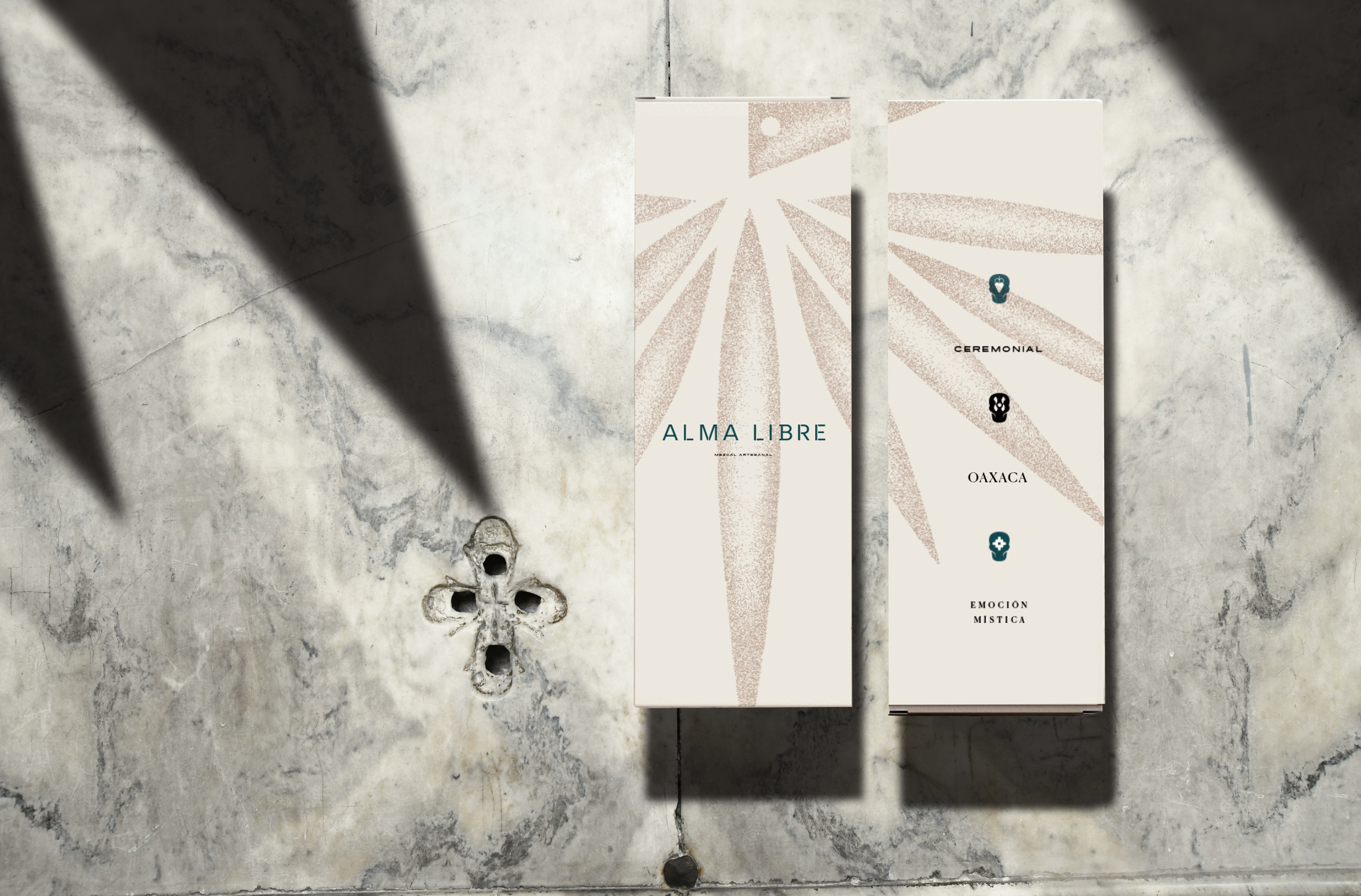 Alma Libre stands for the freedom and simplicity the Oaxacan fields represent.

Art direction for media content.
Gift box